OrangeCal is team management software to help you plan, coordinate and run successful events.
Teams who use OrangeCal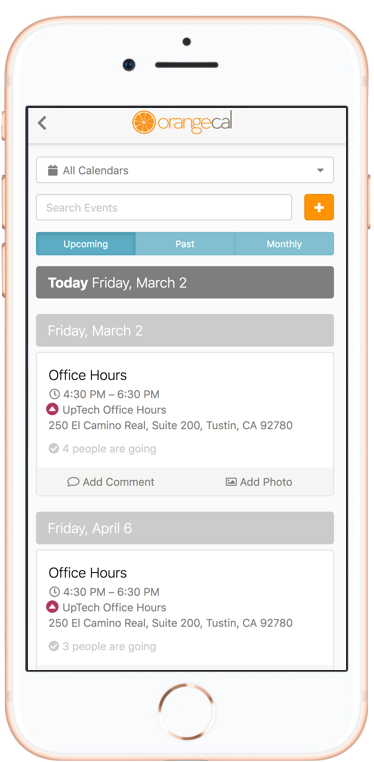 Teams who use OrangeCal
volunteers
non-profits
churches
small businesses
Plan Your Events
Plan Your Events
Teams & Roles

Set up your teams and the roles that each member brings to the table so that you can be sure that the right people get to the right events.

Calendars

Build out a full calendar for your team and they can access it anywhere – on a computer, tablet, or phone with our iOS and Android apps.

Schedule Events

Make it easy for your team to know where to go and what to bring by adding location info, details about what to bring, and inviting specific people to attend.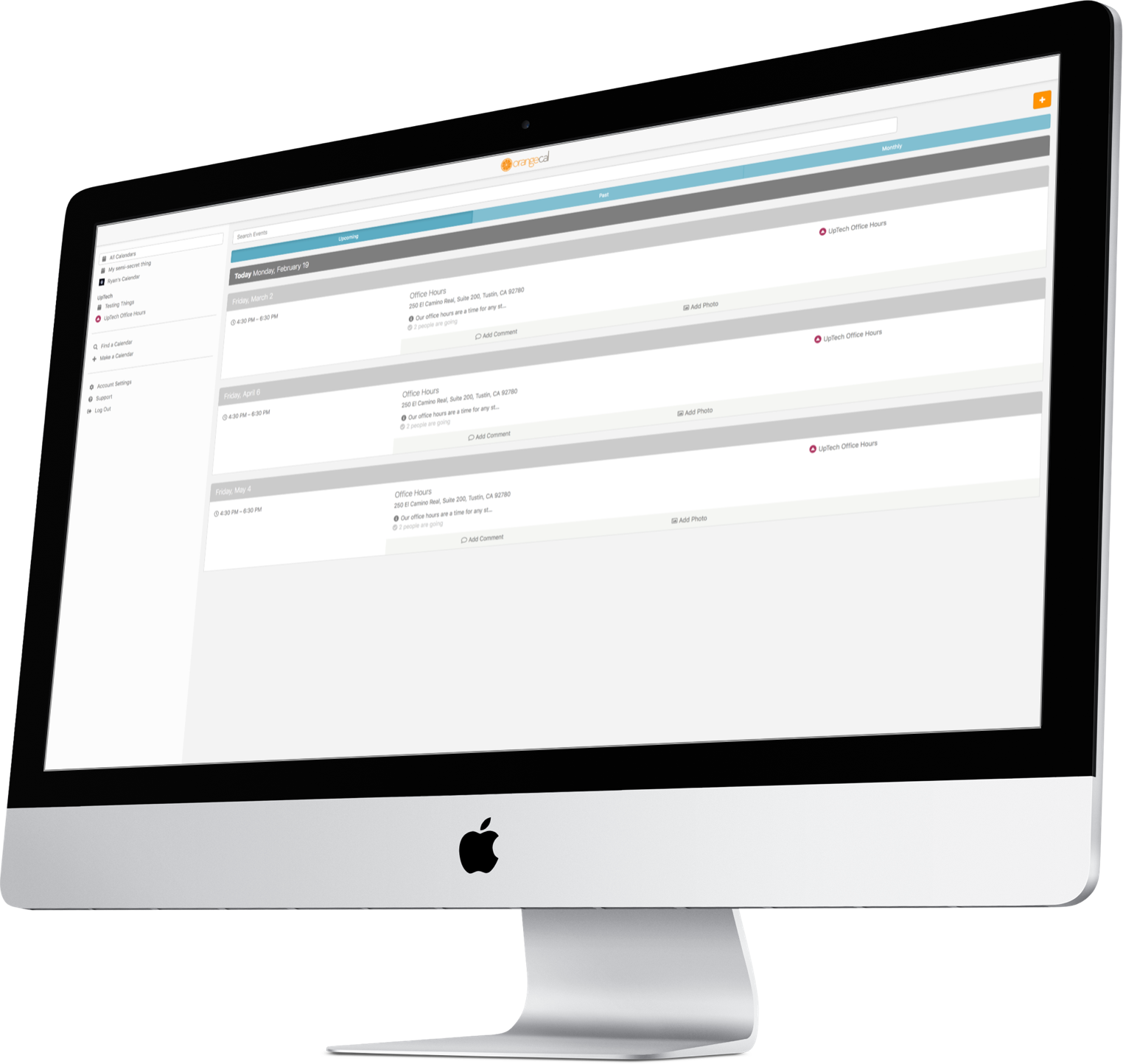 Mobilize Your Team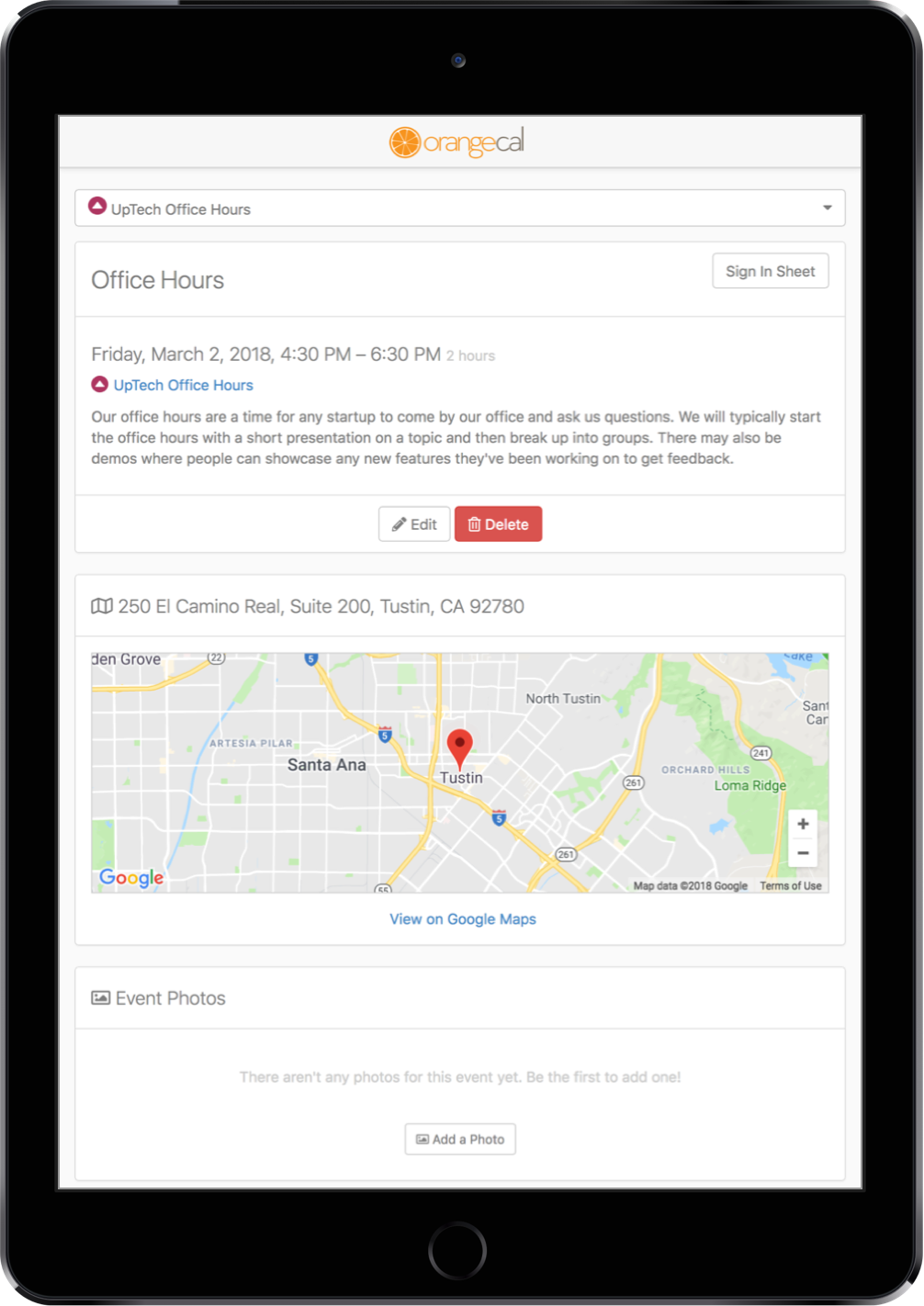 Mobilize Your Team
Event Reminders

For every event that a user is attending, they will get a email the night before, as well as a push notification before the event starts.

Low Attendance Warnings

See which one of your events is in danger of not having enough people turn up. Encourage your team to fill the gaps.

Real-Time Notifications

If something changes on the day of the event, your team will instantly know and be able to help.
Learn Through Insights
Learn Through Insights
Sign in Sheet

Keep track of who shows up to each event or let your team check-in on their own.

Reporting

See reports for how your team is performing.

Top Performers

Learn who are the most dependable people on your team.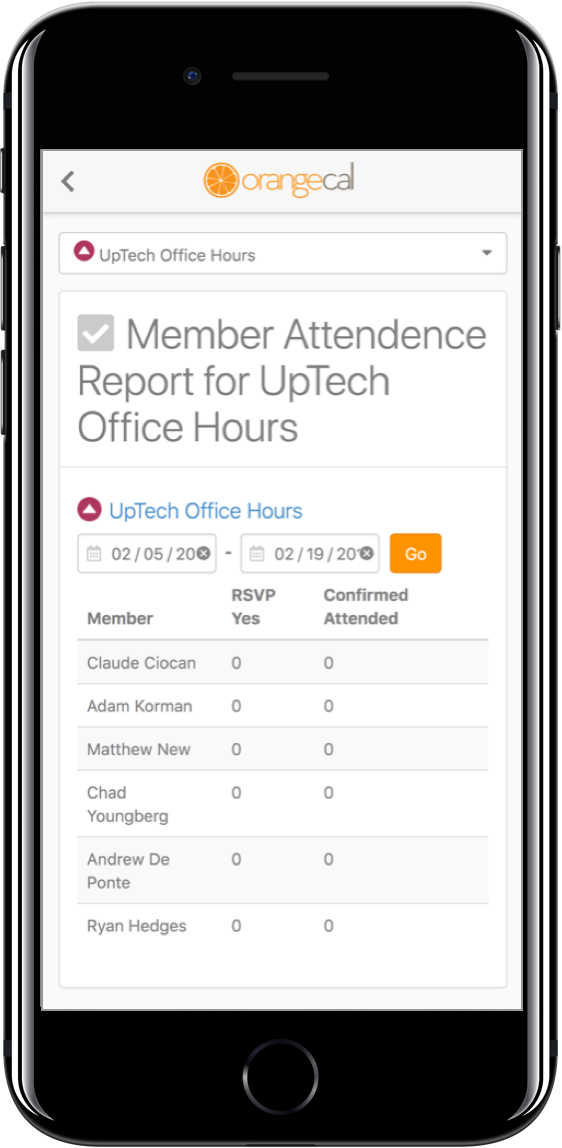 See what our customers say
Communities of all types are managing events with OrangeCal
"We've been using OrangeCal for years to manage volunteers and it keeps getting better!"

Sara Rosell
Operations/Outreach Coordinator
United States Adaptive Recreation Center
Start shaping your community and make an impact

30 day free trial
$39/month
Make a team now!